|CHIRA ABOLS|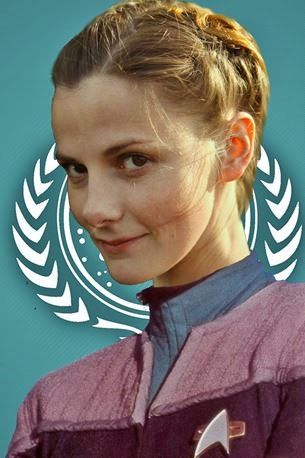 Basics
Name:  Chira Molly-Ann Abols (nee Arthur)
Species:  Human
Gender:  Female
Date of Birth:  August 1, 2344
Age:  35
Place of birth:  Centaurus Prime
Appearance
Height:  172 cm (5'8")
Eyes:  Light Brown
Hair:  Auburn
Characteristic elements:  Chira is a slender woman, and somewhat bony.  She has dark blonde hair, but often will color it.  Most often, she chooses a deep auburn shade.
Family
Mother:  Ariadne Arthur (nee Heiros)
Father:  Robert Arthur
Siblings:  Gabriel and Garen Arthur
Significant others:  Henriks Abols (husband)
Children:  None...yet.
Personality
A natural listener, Chira has an open and honest personality, and one would be hard-pressed to find a duplicitous bone in her body.  She is somewhat excitable, but that's something she's been working on her whole life.  
Backstory
The eldest child of the Arthur family, Chira (pronounced
ky
'-ruh) was born in Toliman Central Infirmary, Centaurus Prime.  Her mother is a native of the Alpha Centauri System, and her father, Robert, is from Earth...Virginia, to be exact.  He's a writer of holonovels who occasionally teaches anthropology and history courses.  Her mother, Ariadne, is mostly retired from the Research and Development Complex of the Proxima Centauri Shipyards, though she still functions sometimes in an emeritus position.
Chira's siblings are an interesting lot.  Her younger brother, Garen, is a freighter captain of a dodgy little ship called the SS
Plutonia
.  The two are not close...mainly, because Garen rarely, if ever, comes around.  Also, she doesn't exactly approve of everything the man does in his line of...business.
She's closest to her baby brother, Gabriel, who is an officer in Starfleet and an engineer.  In fact, it was her little sibling that inspired Chira to choose Starfleet as a career, and not the other way around, as it usually is.  But we're getting ahead of things...best to pull back a few years.
After graduating from Zefram Cochrane Secondary (Class of '62), Chira decided to pursue a degree...in
what
, though, she wasn't quite sure.  A family friend suggested she get into the public health field.  Chira had always had an easy way about her...some would call it 'soothing', and almost everyone thought she was a good listener.  In a group of friends, she was always the one people went to with problems.  The flip side was, though, that her good nature was easy to take advantage of...so she always had to be on the watch for that.
Chira decided to do her schooling on Earth, since it was her secondary homeworld, even though she was nowhere near as attached to it as her little brother Gabriel was.  She did, however, enjoy spending summers there on her grandparents' farm as a youth, throwing rocks and hiking and being quite the tomboy.  
Her undergraduate years moved by fairly quickly, and without any great incident, finding her with a degree in Clinical Psychology.  It just seemed to make sense, with her natural desire to help others.  That desire started to burn in a different manner, though, during her last year of undergrad.  She'd been a fair hand at patching people up for a few years, namely her little brother, who sometimes found himself with a broken nose or whatever else young boys have happen to them.  
So her next move was her acceptance into the Johns Hopkins School of Nursing, where Chira graduated as an APRN in 2372.  She loved being close to the ocean, and her natural sense of curiosity and the closeness of the NOAA research facilities inflamed her heart's wanderlust again...and so she began another course of research...yet again...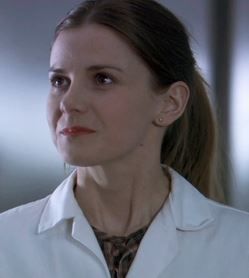 Another degree?  Why not...
Up next was the University of Maryland's Marine Biology program, whereupon Chira studied for a short handful of years, taking an associate's degree.  This turned out to be one of the more important moves of her life, as it began her association with Starfleet.  Inspired by her baby brother's career and life...
up there
, Chira joined up after yet another graduation, taking a civilian post in Cetacean Ops aboard the USS
Tian An Men
.  
Her experience aboard the research vessel was exceedingly positive.  Perhaps Chira Arthur had finally found what she was truly meant to do.  The only way to find out was the continue the journey.  Not long after her first cruise ended, Chira graduated (again) from the Enlisted Personnel Course at Starfleet Medical, licensed to serve as a med tech and counselor-in-training.
Career
USS
Tian An Men
- Civilian Post
USS
Churchill
- Crewman
USS
Discovery
- Petty Officer
Starbase
Athena
- Petty Officer First Class/Counseling Officer