|CONOR TERELL|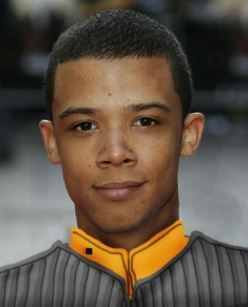 Basics
Name:  Conor Aurelius Terell
Species:  Terran
Gender:  Male
Date of Birth:  June 3, 2357
Age:  21
Place of birth:  DS7
Appearance
Height:  1.55 meters (5'11")
Eyes:  Brown
Hair:  Dark brown
Characteristic elements:  None in particular...Conor is a fairly average person, well-put-together and athletic.
General:
Family
Mother:  Dr. Alysanda Terell
Father:  Admiral Corman Stark
Siblings:  Samantha Terell (stepsister)
Significant others:  None
Children:  None
Personality
Don't call him 'Stark'.
Conor is a fairly laid-back person, all things considered.  One of the main reasons he left his mother and stepfather's home on Earth was that he felt a terrestrial-based life held very little for him.  Although Conor is on friendly terms with his father, he never once expected to follow in the man's footsteps.  In fact, a career in Starfleet was honestly something he just kind of...backed in to.  
Overall, Conor is an inquisitive, experiential-oriented young man standing on the cusp of life, and his Starfleet career allows him to do just that.
Backstory
Conor was born to Corman Stark and Alysanda Terell in 2357.  A true starbaby, he was born on the Federation installation Deep Space Seven.  He is the son of a Rear Admiral in Starfleet, though Corman and Alysanda's relationship had deteriorated by the time he was born.  By mutual agreement, his mother decided to raise him away from a Starfleet life, and his father continued to rise through the ranks.  
Alysandra took young Conor to live with her on Earth, close to her family in Utah.  The wide-open spaces and rocks held little interest for him, so Conor moved to San Francisco after completing high school.  Perhaps something in him was subconsciously drawn to the very city that held Starfleet Headquarters and the Academy.
Whatever it was - his father's life, a surge in recruitment after the Dominion War, the lack of anything real to do - whatever...Conor found himself enlisting in Starfleet.
So.  Here he is...following Corman Stark's footsteps while actively denying that he is doing any such thing.
Career
2376 - Graduation - Copernicus City Tradeschool (Systems Operation and Repair)
2378 - Graduation - Starfleet Enlisted Personnel Course
2378 - USS
Phoenix
- Ordnance Officer and Captain's yeoman